Mission Statement
West Glades School's mission is to build relationships while providing a rigorous, high quality education to ensure that all students are college and career ready and prepared for success in the 21st Century.
A message from our Principal, Mrs. Wills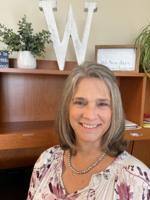 We are excited to introduce our new principal, Mrs. Tina Wills. Mrs. Wills is no stranger to West Glades. She was a teacher, volleyball coach, and drama sponsor from 2005-2016. She returned to us as an Assistant Principal in 2020 after serving as a Hendry County District Math Coach, Assistant Principal, and the Interim Principal of Clewiston Middle School. During the 2021-2022 school year, Mrs. Wills taught Algebra I at LaBelle High School. Mrs. Wills has been instrumental in creating many traditions at West Glades School. As an original member of the staff, she looks forward to being home and taking West Glades School to the next level.